This is a method I'm using to start the first batch of 70 Camelot seeds this year on Feb. 16th, 2019. From the first double pod to open this year at 9:30 AM. I filled one of Kay's plastic containers about half full of hot tap water (not so hot that I couldn't hold my finger in it). FYI, We are on well water. The seed will absorb hot water quicker and it adds some heat to the germination process. The seeds are less than 2 weeks old.
It all comes down to water's viscosity. Cold water is more viscous than hot water, which means that its molecules more readily cling to one another. When water is heated, the water molecules begin to move around much more rapidly, keeping them from clinging together and making the water runnier, that is, less viscous.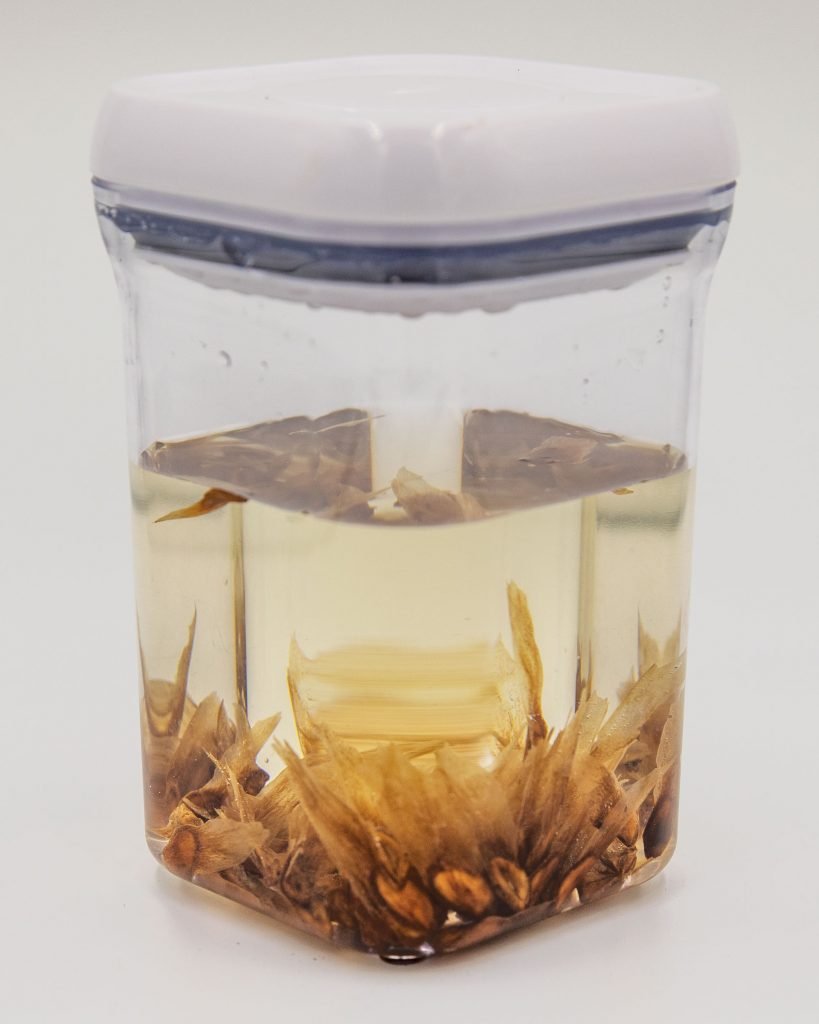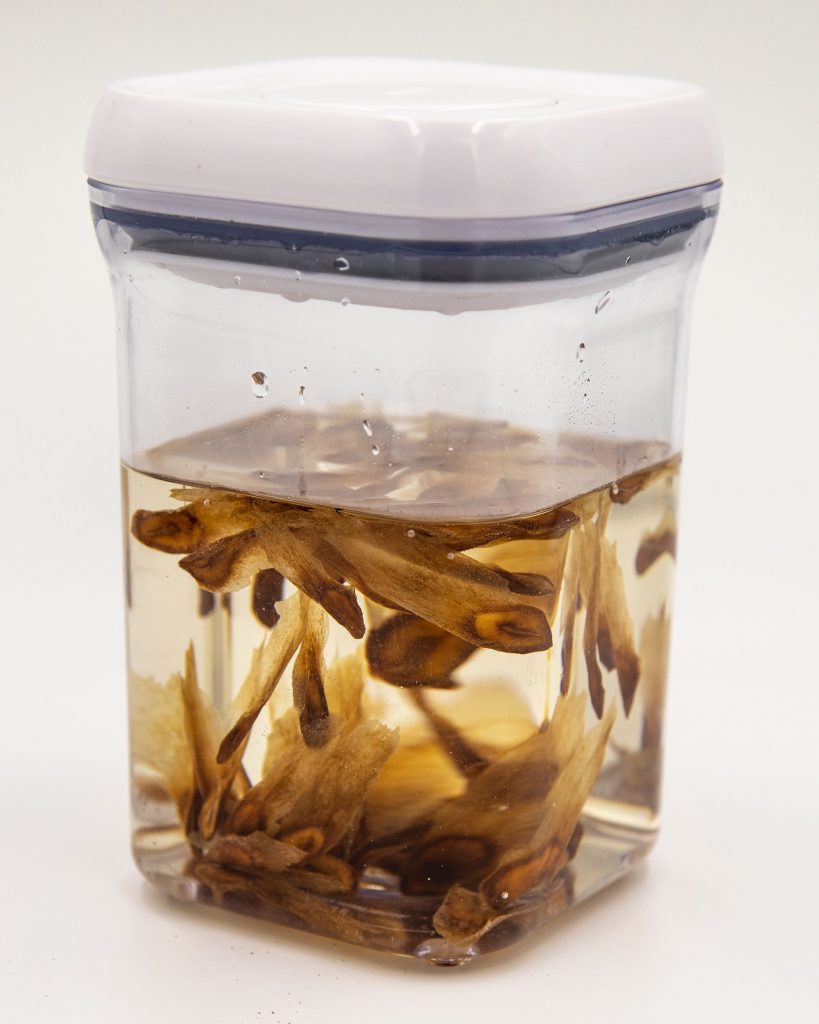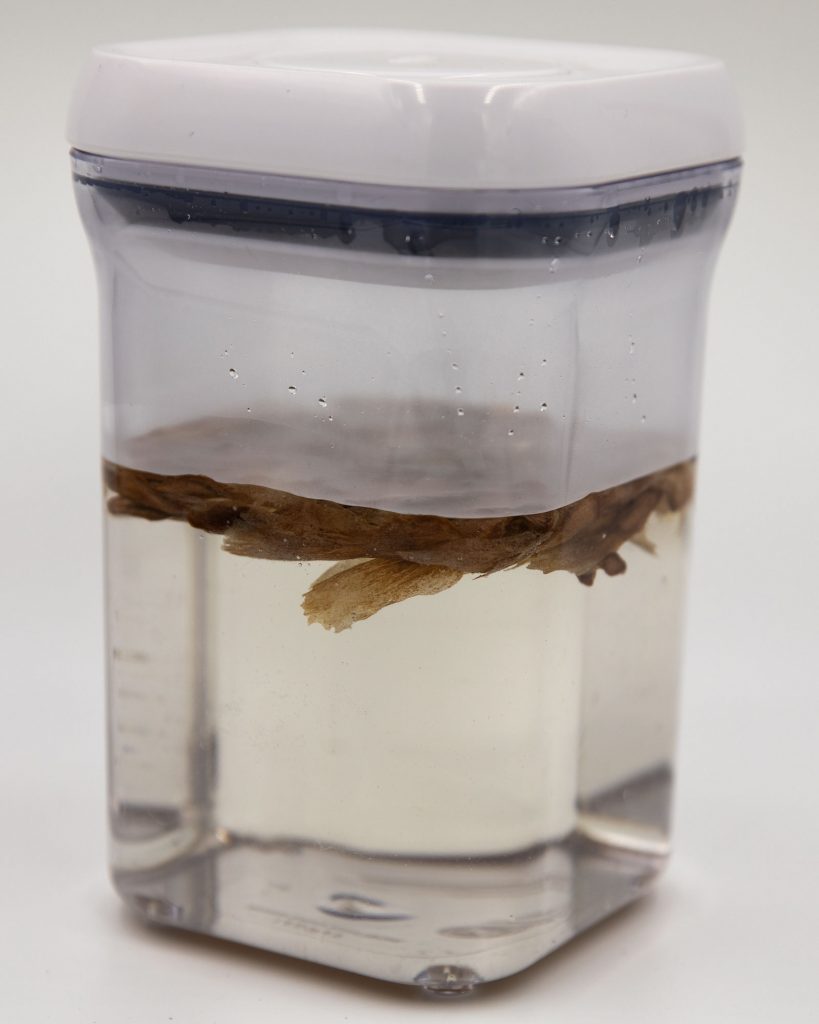 The Camelot seeds are fresh, less than two weeks old. Older seeds will take longer to absorb enough water. I like to soak a minimum of 4 hours, (overnight is good) especially if they are 3 years old or older seeds. When I plant for rootstock, I do not soak them.